The garage door goes up, he backs his truck in, sets the alarm and climbs the stairs to our room. He kisses my forehead; and I awake, a groggy smile forms on my sleepy face. I say a quick prayer, thanking God for bringing my love home again safely. He has worked another 12 hour day (or is it 13 or 14 today…I've lost count). He's exhausted, but you wouldn't know it. He doesn't complain; he never does. It's midnight. He climbs into bed for a quick "nap" before our 2-year old wakes him up at 5:30am because she is "all done night, night".
Although he works longs hours, there is no question who holds his heart: (1st ) his Savior and (a very close 2nd) his family. He would much rather be home, wrestling on the floor, throwing the football, having a tea party or finding more batteries to another dying toy.
He is wise, always seeking and listening for God's still small voice. He is the head of our family; but, it is God who leads our family. My Love NEVER doubts that God has our best in mind. I don't know anyone with a more rock-solid trust in our Heavenly Father. To this day, I've never seen his faith waver, not even for a moment. He whole-heartedly believes that God has every detail of our lives under control so there is nothing to worry about, EVER!! Because of his example, my faith and trust have grown into total confidence in God's promises.
His unconditional love and support are overwhelming. He has loved me through post-partum depression, doing everything to keep our family together when walking away would have been so much easier. He has supported me during the difficult transition from career mom to SAHM. He has been patient with me as my tendency to worry has transformed into trusting God's perfect plan, even when we can't see the next step. He has believed in me, nurturing self-esteem in me that I didn't know existed. He has challenged me, encouraging me to reach for my dreams. He has been broken with me as we suffered a miscarriage, calling my girlfriends to check up on me while he was at work. He has celebrated with me as we've seen God "show up" time and time again. He has laughed at me, I mean with me, at the little things only we would find funny. (I'm pretty goofy so there's usually a lot to laugh at. =D)He has rejoiced with me through the birth of our two kiddos. He has served with me as God provided the opportunity to lead worship at church. He has listened to me, allowing me the freedom to speak my mind and share from my heart. He has rescued me, giving me breaks from the kids to have some girl-time, a bubble bath or just a chance to collect my thoughts. He has romanced me, planning date nights on a regular basis to remind us we were friends, partners and lovers before we were parents.
He is faithful. Through the late nights and long hours I have never questioned his loyalty. I KNOW he loves me and only me. I know his passion is for me and only me. "I am my beloved's, and my beloved is mine." Song of Solomon 6:3.
When we said "I do" I never imagined I could love him more than I did right then. But I do! Everyday, I fall a little deeper in love with the man he is, the father he is, the friend he is, the example he is. He isn't what I prayed for…he's so much more than I could have known I needed. He was hand-picked by God just for me! He's not perfect, none of us are. But he
is
perfect for me. He is my best friend and I am honored to be called his wife! And now it's my prayer that our son will grow to be a man like his father, both heavenly and earthly.
So my husband not only rocks, he IS the rock of our family by following the ROCK of our SALVATION!
Ephesians 5:25 "Husbands, love your wives, even as Christ also loved he church, and gave himself up for it;"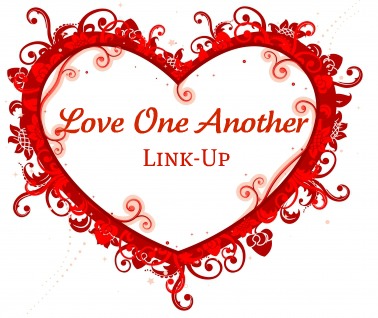 Click here to link up @ The Encouraging Home